No, we won't give you a handjob or a golden shower.
Many thanks to the licensed massage therapists who told us allll about their profession: Noelle Nieva of The Brooklyn Body Shop in Brooklyn, New York; Elise Watson of Balanced Harmony Massage in Virginia Beach, Virginia; and Geraldine Villanneuve, author of Put Your Best Feet Forward.
No, massages aren't just a luxury for the rich and famous.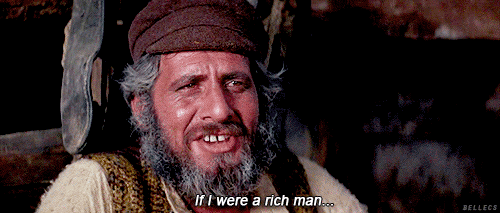 Sure, a luxury spa might empty out your pockets, but it's also not impossible to find a decent licensed massage therapist for a reasonable rate. And once you do, you'll realize how necessary they actually are for your wellbeing. Sometimes, you just need a good massage to rid your body of the pain. Treat yo'self.
You can start shopping around for local massage therapists here.
United Artists / Via giphy.com
It's cool to not know what you want or to know exactly what you want. Either way communication is