Something delicious and healthyish for anytime of day.
Start the day with an actual (quick, delicious, on-the-go) breakfast.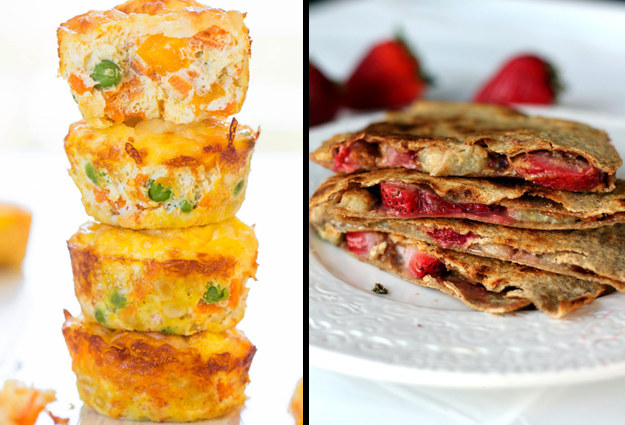 Make a muffin tin of 100-calorie cheese, vegetable, and egg cups and grab a couple each morning as you head out. Or, throw together a strawberry, banana, and peanut butter quesadilla. Get more hearty, portable breakfasts here.
Ambitious Kitchen / Averie Cooks / Via ambitiouskitchen.com averiecooks.com
Make roasted chickpeas for a hearty mid-morning snack that'll actually hold you till lunch.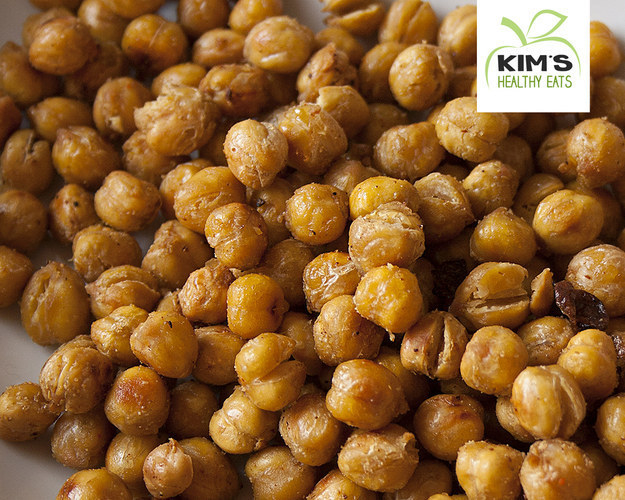 Make a batch of these super satisfying and savory roasted chickpeas ahead of time and crunch away at them all week.
Only have time for fast food? Just do a little research ahead of time to pick something healthyish.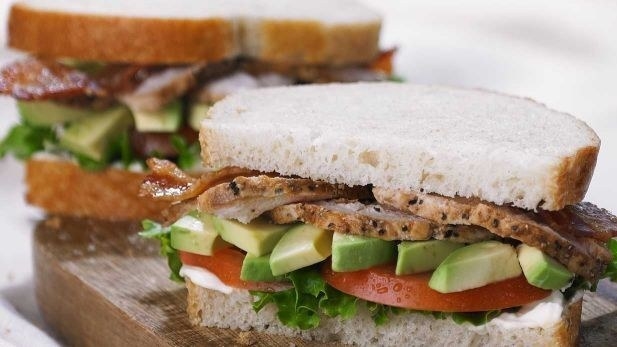 Hey, sometimes you gotta, so here are a few healthier options:
* Panera Roasted Turkey and Avocado BLT on sourdough
* Chipotle Burrito Bowl with steak, black beans, fajita veggies, and cheese
* Chick-Fil-A Grilled Chicken Cool Wrap
Find more takeout options that are a bit healthier here.
Pack a protein-filled snack you'll look forward to eating during that mid-afternoon energy dip.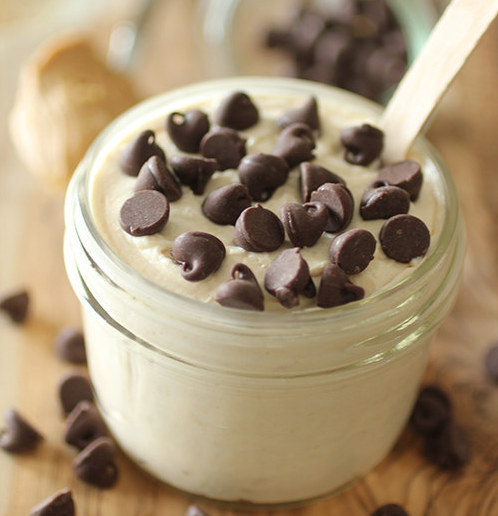 Might we suggest this One-Minute Cookie Dough Greek Yogurt which packs 26g of protein? Check out 20 other protein-filled snacks here.
---