Talk about fight or flight.
This election season has been stressful.
https://instagram.com/p/BLXUiVmjyih/embed/
Every day (every moment?) there's reason anew to be anxious about November 8, which is why the simple act of watching a debate can be…tense.
In fact, I actually skipped watching Trump and Clinton in the first debate, because I just didn't have the emotional bandwidth to bear witness that day.
Sally Tamarkin / BuzzFeed News
So, I watched the debate wearing a Fitbit Charge HR and a Withings blood pressure monitor.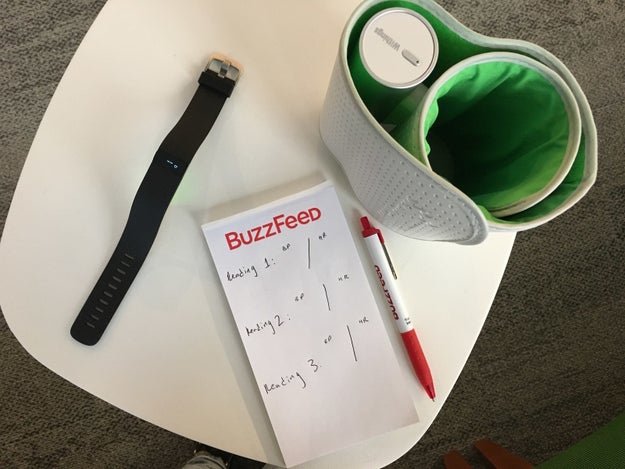 Because I'm a fitness editor and this sounded like a normal thing to do.
I took my heart rate and blood pressure throughout the debate to see how my body responded to every stressful moment, from discussion of Hot Mic-ageddon to mentions of Deplorablesgate. (Gadget rental company Lumoid lent us the wearables for this experiment.)
Sally Tamarkin / BuzzFeed News
---