I BLEED!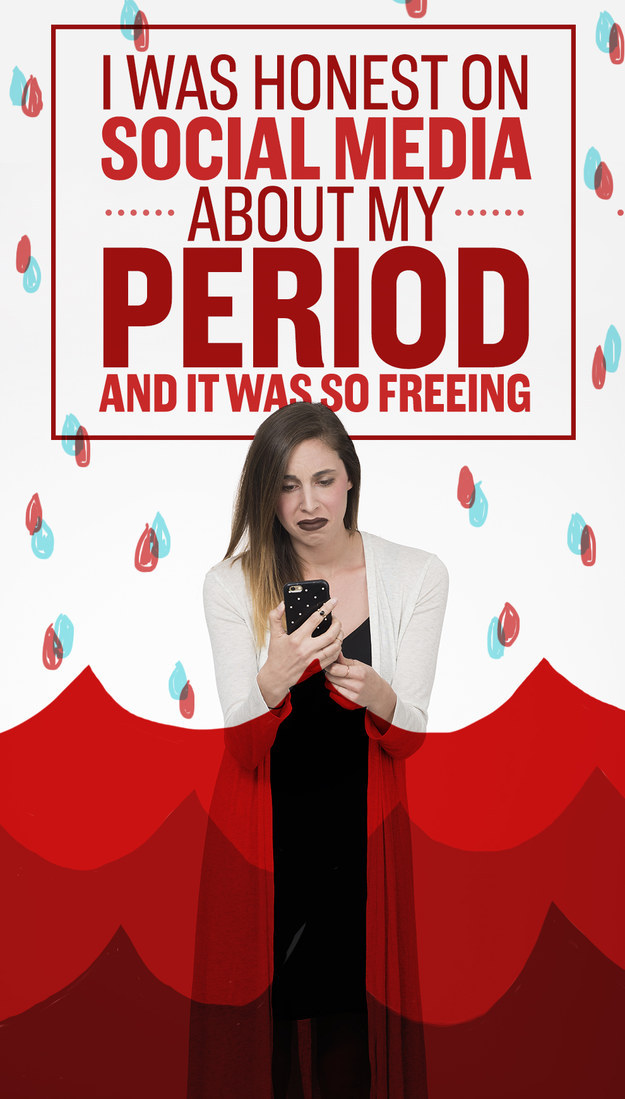 Macey Foronda / Jenny Chang / BuzzFeed
To break it down, for 10 years I've gotten my period 12 times a year, and sometimes even more than that if my body is feeling generous. That's approximately 1,000 days that I have been on my period in my lifetime SO FAR. It's the longest (and hardest) relationship I've ever had.
It's safe to say that it's a pretty big part of my life. But I don't really talk about it unless I'm surrounded by my (female) friends.
Recently I noticed some women talking about their periods on social media and it made me pause.

It was something that I didn't see very often, which is weird considering how common periods are. Like, half the population has had one at some point. So, it got me thinking… why aren't we talking about this more? More specifically, why am I not talking about this more?
---